We do not have a database of which vehicles are suited to our guards, though it is important to make sure you select the right size guard for your vehicle. The guard attaches to the headrest supports, via a metal clamping system.
To do this, please measure the length, from left to right, of your rear seats.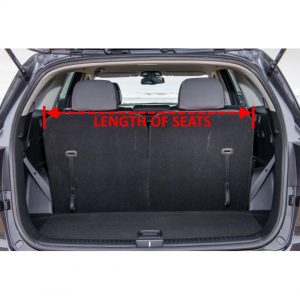 Once you have obtained this measurement, please compare it to the dimensions below:
For seats between 87cm and 103cm please select the Small Guard
For seats between 103cm and 130cm please select the Medium Guard
For seats over 130cm please select the Large Guard
Please note that all three of the guards are 30cm tall, though there is different height settings, these allow you to lower the guard behind the seats, in the event that you do not have 30cm of height available.