A question as old as time (and one we're asked a lot) is electric or petrol wood chipper – which is best? I'm also aware that is possibly the most cliche possible, but it truly is asked every day. This choice is as individual as you are with a multitude of things to consider. Do you mind wires? Would you prefer a quieter engine? Does it affect performance? Read on to find out all this and more! Want to see our range – find them here.
Table of Content
Electric or Petrol Wood Chipper?
Like you'd expect the answer to this largely depends on what you're wanting from your chipper! Moreover, how big is your property? Do you have electric sources available? How big is the wood you're chipping? For instance, there's no point in buying an electric chipper if you've got acres of land. A petrol wood chipper would be better in these circumstances. Moreover, there's no point in investing in a petrol machine if you're going to use it once or twice. An electric one will be quieter and emission-free – but it lacks the power of petrol. A petrol wood chipper can turn quicker making light work of anything you put through.
If you're trying to make a choice between the two, take these two machines as an example: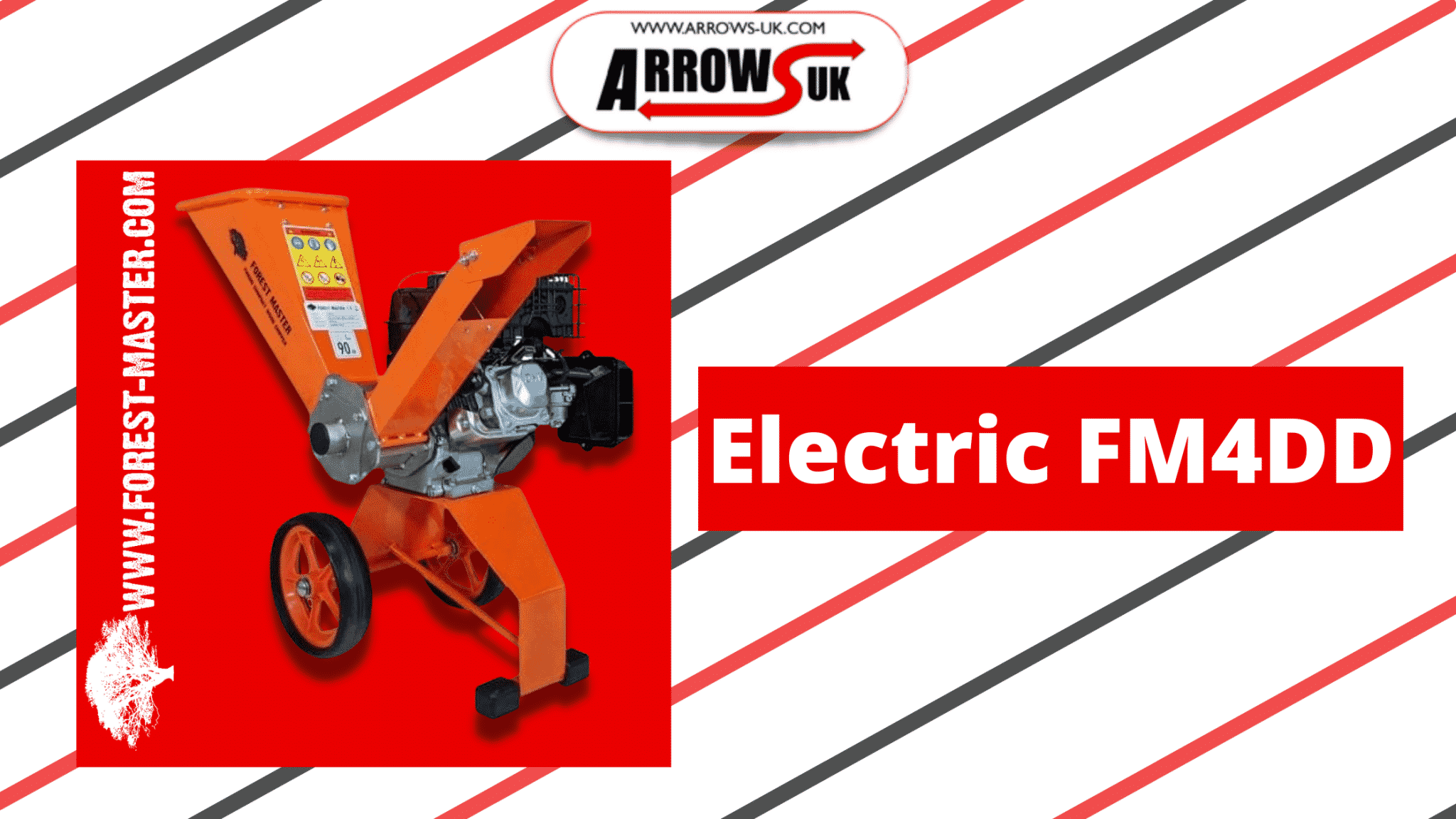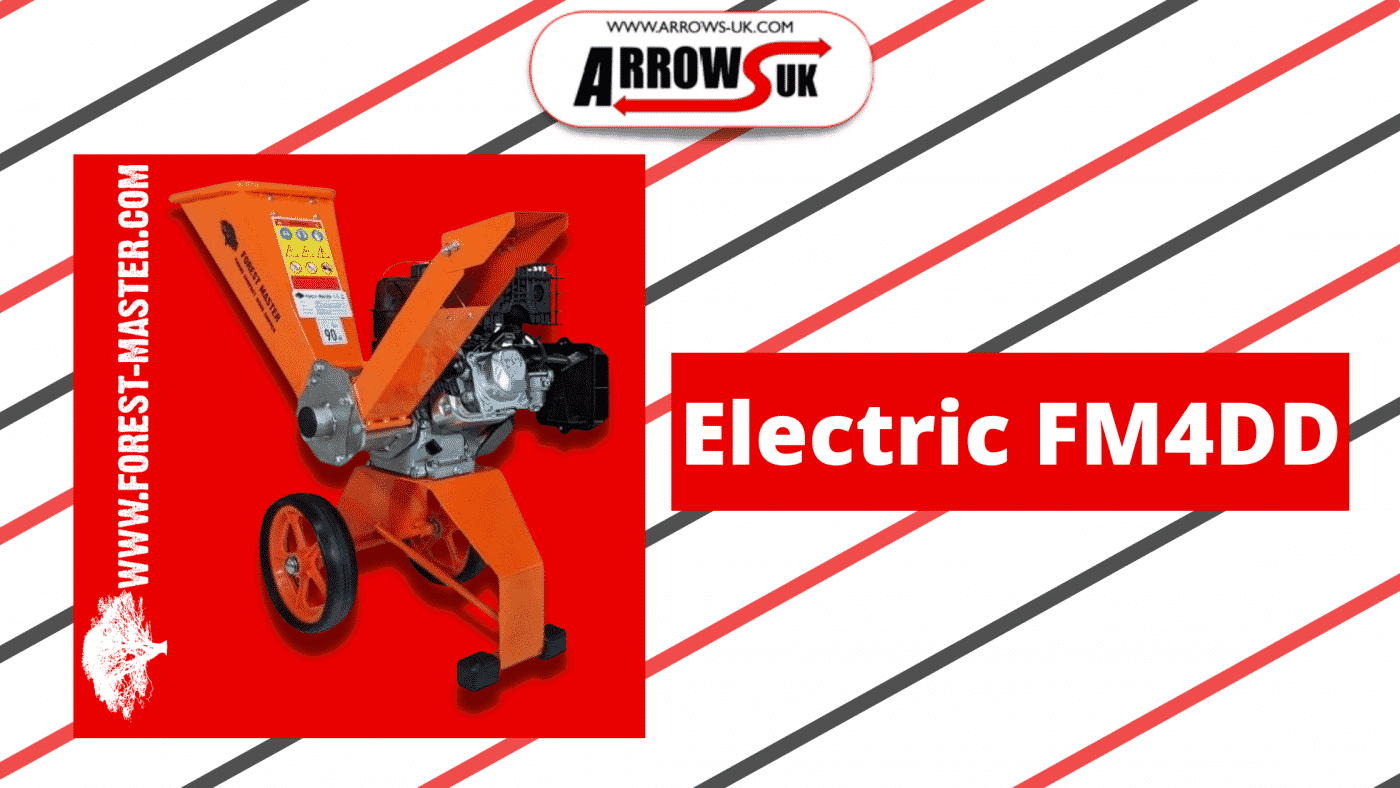 Forest Master FM4DDE – Electric
As is standard with Forest Master's market-leading innovative products, the FM4DD is a direct drive. Why does this matter? Well, it means you'll never have to worry about a belt breaking again. Moreover, it features a powerful 2800 watt, 4hp engine that tears through hard or softwood at a mighty 2800 rpm. Furthermore, it's light, portable but still sturdy – this beauty's built to last! Want to see more – click here.
Forest Master FM6DD – Petrol
Prefer something with a bit more bite? Well, Forest Master's FM6DD petrol wood chipper has you covered. This forward-thinking machine gets the balance between power and size exactly right. Weighing only 38kg, it proves that bigger isn't always better. Moreover, it features a powerful 208cc 4 stroke direct-drive engine. It's designed with you in mind meaning that it requires minimal maintenance. With an unbelievable 6hp at its disposal, it can handle anything you can throw at it. With a 50mm diameter capacity as standard – you can do it all! Want to see more – click here.
Furthermore, both models feature twin reversible blades as standard. Why does this matter? Well, it means that once one side becomes worn, simply turn it around and begin using the second side. Both machines are lightweight, portable, and easy to store. Gone are the days where your petrol wood chipper took up loads of room.
We hope that this has helped you decide. Did you choose an electric or petrol wood chipper – let us know! What do you plan to chip first? Comment below!
Moreover, Want to read some more, check out our blog! Are you still making your mind up whether to rent or hire a chipper, need some help deciding – read our blog now! Need some inspiration on what to do with your chipper? Well, here's a blog post on how to make mulch – click here!