When purchasing a wood chipper, as you can imagine there are a lot of things to consider. What brand should I go for? What power do you require? And how much do you want to pay? All very valid questions, in this blog we're going to run through our wood chipper shredder guide – what to consider?
If you're anything like me, throughout the year you watch your woodpile rise as your motivation drops. Then, one day you're stood with a pile of wood and no clue where to start.
Let's not even get started on the ever-growing pile of leaves (well, it was a pile before the wind picked up). Where do you even begin? What if I told you there is a solution to all of this? What if that solution also made a tedious job fun? Well, you need a wood chipper shredder. Check out ours here.
Table of Content
What is a wood chipper shredder?
The main function of a wood chipper shredder is to manage garden waste. In doing so, it reduces trips to the tip and any associated cost. Moreover, it enables you to be both eco-friendly and self-sustainable because you're using everything your garden produces.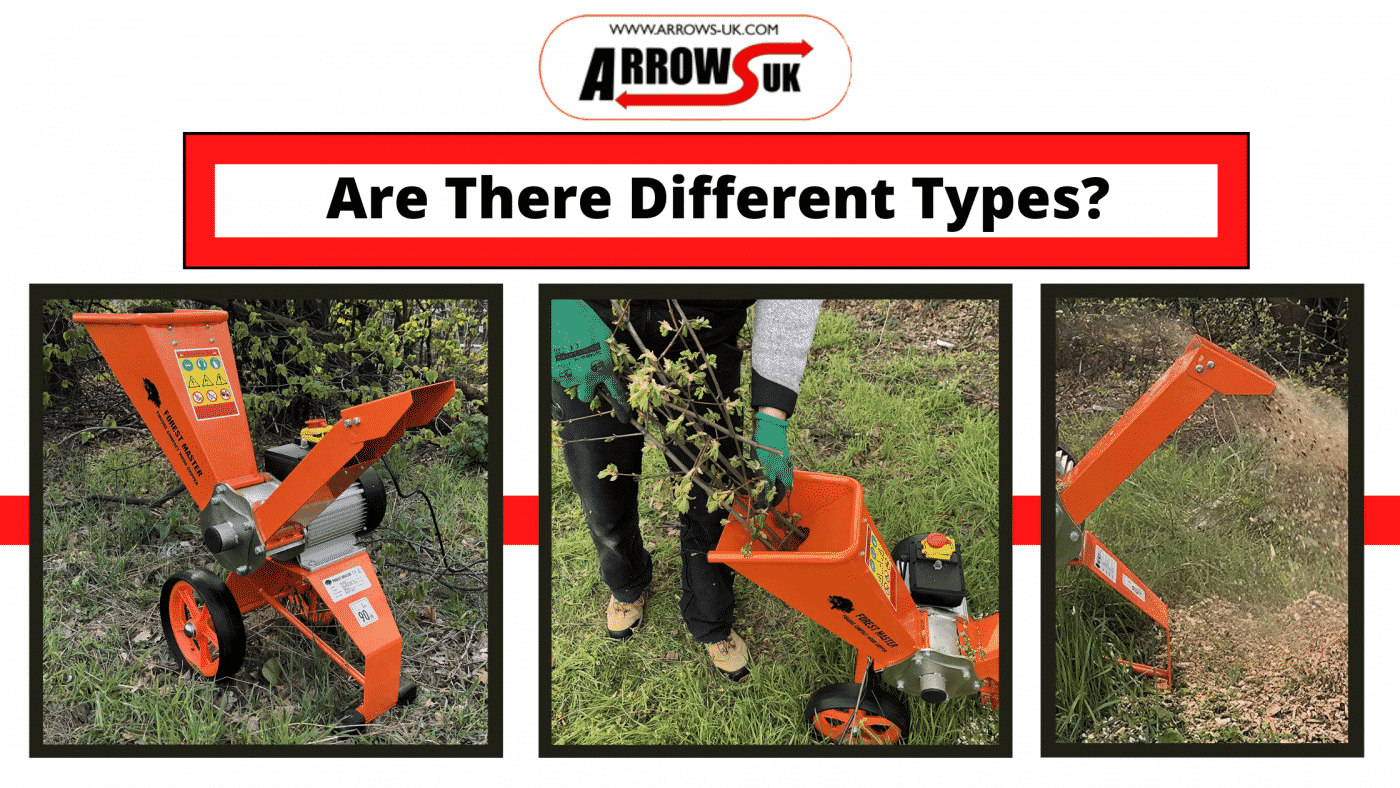 A tidy, eco-friendly and cost-effective garden – how great's that!
Furthermore, wood chippers shredders have been used for centuries. They date back to 18th-century Germany, so your great grandad may have spent many an hour chipping too.
Are there different types of wood chipper?
Well, like everything in life there's a multitude of different choices when it comes to chippers. Here are some of our tip-top chipping tips!
Direct Drive or Belt drive?
So, why does this matter and what does it mean for your wood chipper shredder? Well, the key difference is that a belt-driven chipper uses a belt to move. A direct-drive is directly fitted to the motor meaning that the band is obsolete.
A Direct-drive is more reliable – no more having to replace belts! Moreover, the engine will be more consistent, it will start quicker and future proof you. The main issues with belt-driven systems are that they're more prone to breaking down. Eliminating the belt also eliminates the headache.
Electric Wood Chipper Shredder
An electric wood chipper shredder is lightweight, sturdy and packs a punch. Forest Master's wood 4hp chipper is a featherweight 35kg. Electric is typically easy to pick up and go then pack up and store – it can do it all.
An electric chipper shredder eliminates reduces the needs for servicing, simply plugin and it's ready to go. No more petrol or oil leaks, no more fumes and no more noisy engines.
However, with these things comes a less powerful engine.
Petrol Wood Chipper Shredder
Need something with a bit more bite? Got a pile of hard and softwood to make a beaver jealous? Want something that can handle anything? Well, you need a petrol wood chipper shredder.
Petrol engines as a rule are more powerful than electric ones. But as Forest Master proves it doesn't always mean they are much heavier and bulkier weighing on 38kg. Because of the added power, the drum rotates quicker meaning you'll produce finer chips.
If you've got a massive garden and a wood-pile to match, you'd probably benefit from having a petrol engine. Why? Well, that if the mountain won't come to Mohammed – then he must go to the mountain.
If you're looking for something with multiple, heavy-duty uses – go petrol. If you're only going to use it once or twice a year – go electric.
Need some more advice on choosing between petrol or electric – check out our blog here
What else should you consider when buying a chipper?
So, you've chosen between a petrol or electric wood chipper shredder – but what else is there to consider? There's quite a lot. Here's a list of other considerations when choosing your chipper.
Feed capacity
The Feed capacity is important as it is where your chipper outputs its chips. The feed enables it to do this efficiently and effectively. You need to compare the size of the feed with the diameter of the branches you're chipping.
Power
When selecting a wood chipper, it's important to consider the different horsepower's of the machine. Moreover, 1 horsepower is equivalent to a horse lifting 550 lbs of weight 1 foot high in 1 second. So, while a difference of 2 hp may not seem like it a lot – it is.
However, it's difficult to say which hp you'd need as this depends on what you're chipping in your wood chipper shredder. If it's softwood it's less of a worry, it's only as you cut hardwood that these things need to be considered.
Storage & Manoeuvrability
You could have a garden the size of a football pitch, in which case you'll need to have a portable splitter. Why? Well, imagine lugging something the size of a small car around – can you imagine the hills? If you consider manoeuvrability, you eliminate any future head (or back) aches.
Moreover, there's no point in having a garden for the gods and a chipper to match if you've got nowhere to store it. Big, bulky brutes require more storage than precise, powerful, and portable machines.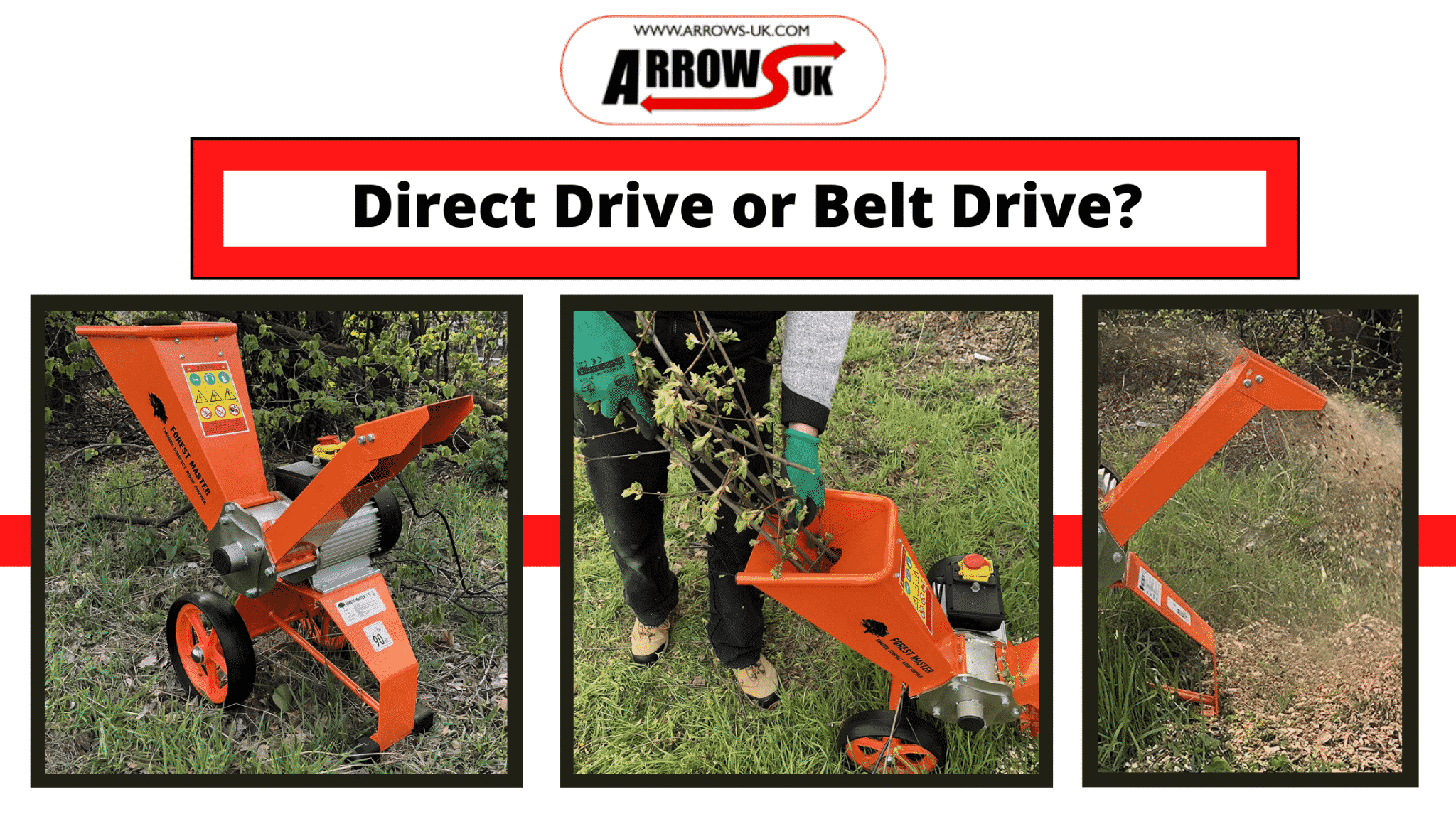 Warranty and Spare Parts:
It is important to consider warranty and spare parts when choosing a wood chipper shredder. Why? Because imagine if it breaks down in the first year and you're left high and dry – worse still – just after the first year! You want to be left with a forestry ornament because the company doesn't offer lifetime service.
For instance, Forest Master's products come with lifetime access to technical advice. Why? Because you want a product that will last and a service to match. This means that whether your machine's 10 days or 10 years old – they will help you!
It's also important that any manufacturer has wood chipper shredder spare parts on hand. Because what's the point in buying a new machine for the sake of a faulty bolt or two. Using Forest Master as an example, they have a wealth of spare parts ready and waiting to get you and your machine up and running again.
Wood Chipper Hire – How to & Should you rent?
Sat staring at a pile of wood wondering where to go? We Then like a cool drink on a summers' day you think of getting in a wood chipper (check out ours here). But then you've got a choice as old as time – Wood Chipper hire or buy? Moreover, much like Pepsi or Cola, the choice is yours. How much does a wood chipper cost to rent? Is renting easier? Or is buying worth the initial capital. Read on to see our guide on Wood Chipper Hire – How to & Should you rent?