Types of wood chips
Wood chips are a great material that can be used for a variety of different things. You can typically find wood chips being used around the garden, however, they can also be used in play areas, erosion control and decor.
There are many different ways you can obtain wood chips. For its use in large areas, walkways and play areas, most would purchase bulk bags from garden stores. However, this can come with a cost depending on the scale and quality. Additionally, when purchasing through retailers you can't always guarantee they are quite as natural and eco-friendly as you may think.
Alternatively, and probably your best option if you're looking to produce wood chips frequently, is to invest in a wood chipper. These usually come with an initial start-up cost, however, all Forest Master products are built to last a lifetime.
Types of Wood Chippers
Petrol
Petrol wood chippers are great if you will be moving around your garden and may not have a direct power source nearby. Our FM6DD Petrol Wood Chipper comes with a 6-horsepower engine and can chip up to 50mm branches. This enables you to easily chip all kinds of freshly cut wood from hard to soft.
Electric
An advantage electric wood Chippers have over petrol is that they are usually lower in price. Despite this, they are still able to chip up to 50mm branches with products such as our FM4DDE. Due to it requiring to be plugged into the household mains, the electric wood chipper is less portable.
Mulcher
Mulchers come in both petrol and electric and are ideal for green waste. They work the same as their counterparts, however, feature a unique chute that retains the material in the drum until it is cut to a fine mulch (10mm). The downward chute also helps to prevent blockages of the green waste. 
Uses
Mulch is used to cover the top layer of soil and is used to help retain moisture. Mulches can be applied to bare soil or to cover the surface of compost in containers. Mulch also helps to keep your garden looking tidy and can reduce the amount of watering and weeding needed.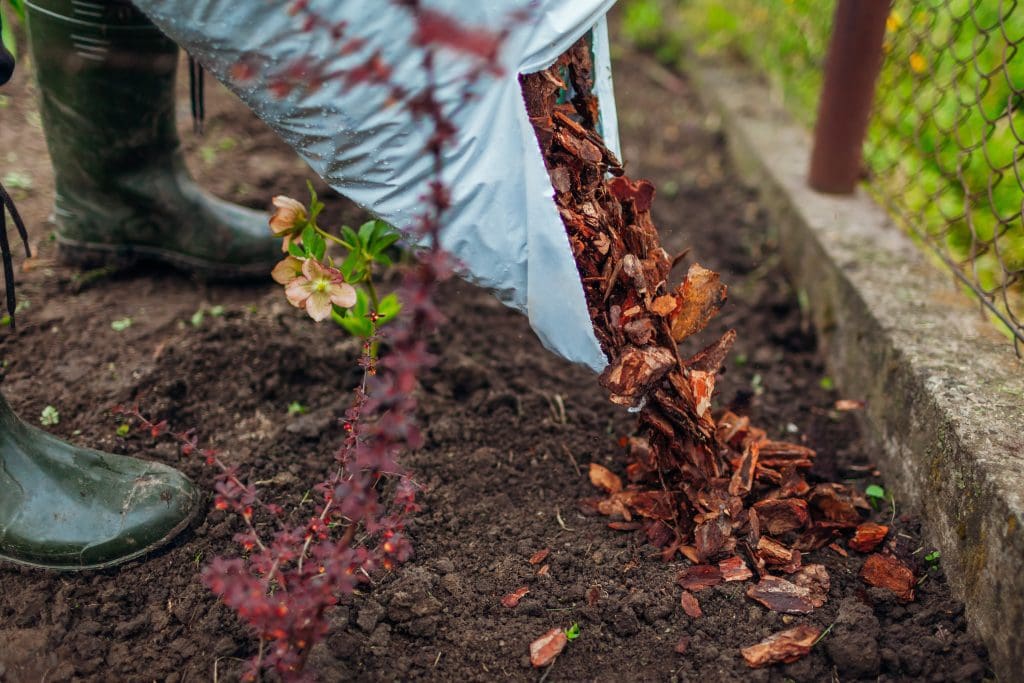 Looking to add extra flavour to your BBQ? Try adding wood chips to your BBQ. The burning of the wood chips creates a smoking effect that adds some serious flavour. Using different wood also creates different flavours so have a try and see what you can create.
Hardwood chips are the perfect substrate for homegrown mushrooms. The wood chips' ability to retain moisture and keep the mushrooms cool makes for the perfect environment.
When designing a fun area for kids to enjoy, consider lining the floor with wood chips. Wood chips offer a softer cushion for landing and creates traction to prevent falls.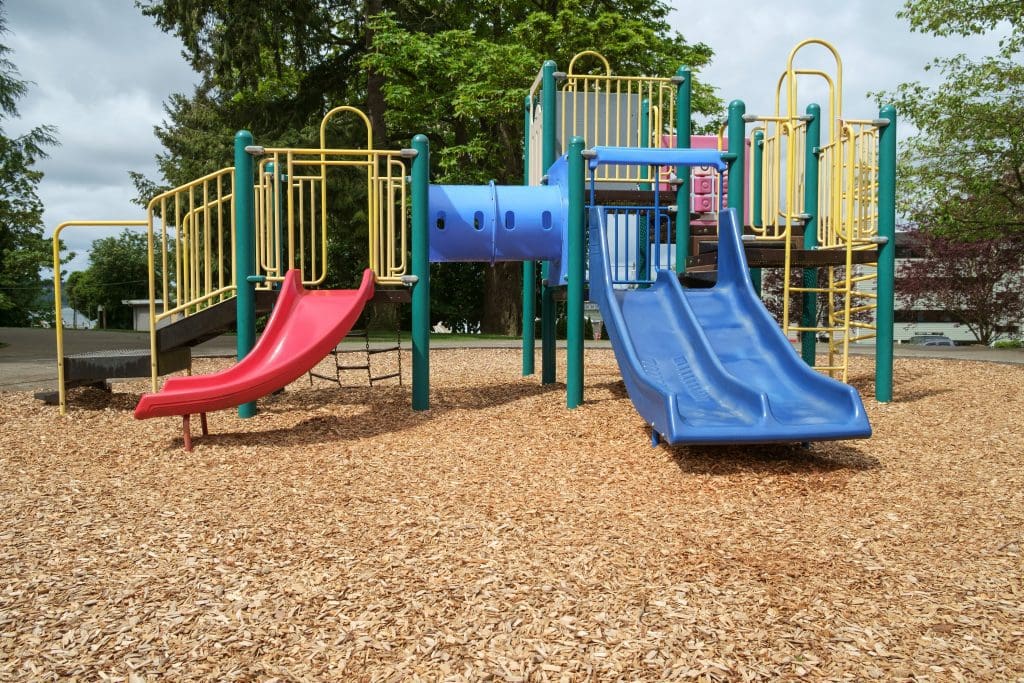 In addition to a mulch layer, wood chips can also support your garden or landscaping needs as a compost addition. Because wood chips are rich in carbon, they are a great addition to any soil. They can accomplish this as mulch, but also as a "brown" layer in your compost pile. As the wood chips break down, their nutrients enrich the dirt and add nutrients that your plants will love.
Wood chips are great for making affordable and natural-looking paths. Their absorptive properties help to reduce water logging and provide great traction. Wood Chips also help to even out surfaces and prevent weeds from growing.
Wood chips can be great for building up raised beds. It is a bulky, carbon-rich material that is frequently available in large quantities. It could be an ideal choice for new, low-cost growing areas.
Wood chips provide an excellent base and bedding for livestock and animals such as chickens. Using wood chips will reduce mud and disease in enclosures.
When the need arises, wood chips can also serve as a great fuel source for a fire. If there isn't enough firewood, you can substitute it for wood chips. It's always best to use dry chips, as fresh-cut wood chips can be more difficult to light.
Even though wood chips are a temporary fix, they can help address erosion in an area of your garden. They can be used to create a barrier that prevents soil loss, especially during heavy rains.