The Forest Master FM6DD features a powerful 208cc engine which makes light work of foliage up to 2 inches (50mm). How? Well, it has a powerful 3600 rpm featuring a direct drive without any belts. Why does that matter? Well, you're guaranteed to never lose performance, this machine is built to last! Remember when I mentioned they're ingenious? Well, their adjustable chute that launches chips straight into a wheelbarrow or bag makes the FM6DD just that. No other wood chipper is so powerful, precise & pacey. To see our range of wood chippers – click here!
Content Table:
Why should all wood chippers be direct drive?
Most other wood chippers are reliant on a drive belt that is connected to the belt. Why is this a problem? Well, it reduces the lifespan of the machine. What's the point in investing in a machine to have it breakdown! Moreover, a direct drive enables you to future proof yourself and worry no more!
Our experts here at Forest Master conduct hours of research. Their findings suggest that the belt is the part of the machine most likely to give out. Furthermore, this means that by removing the belt, we remove the need for regular services, maintenance and/or replacements. No belt, no problems, no headaches – just easy chipping.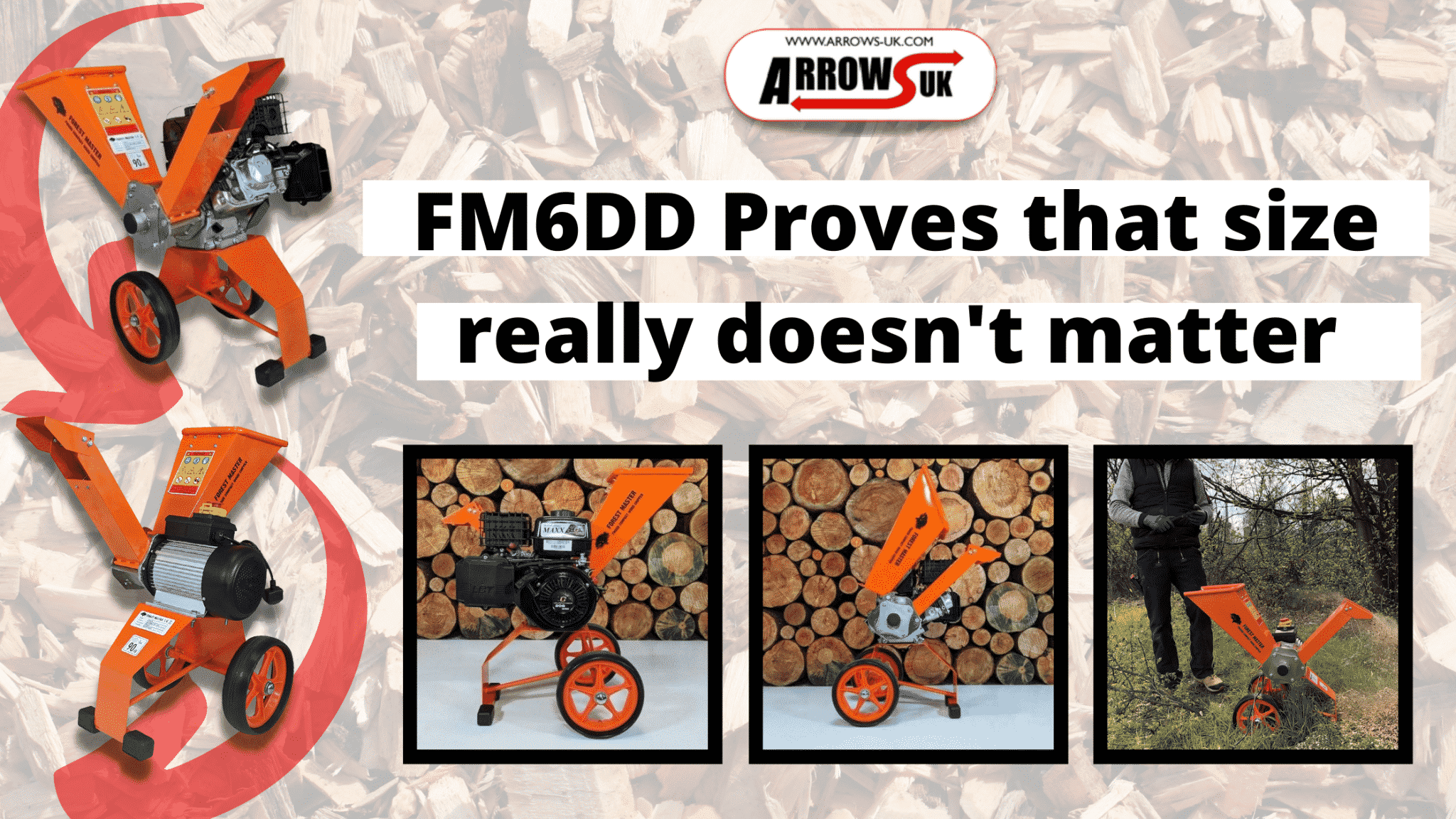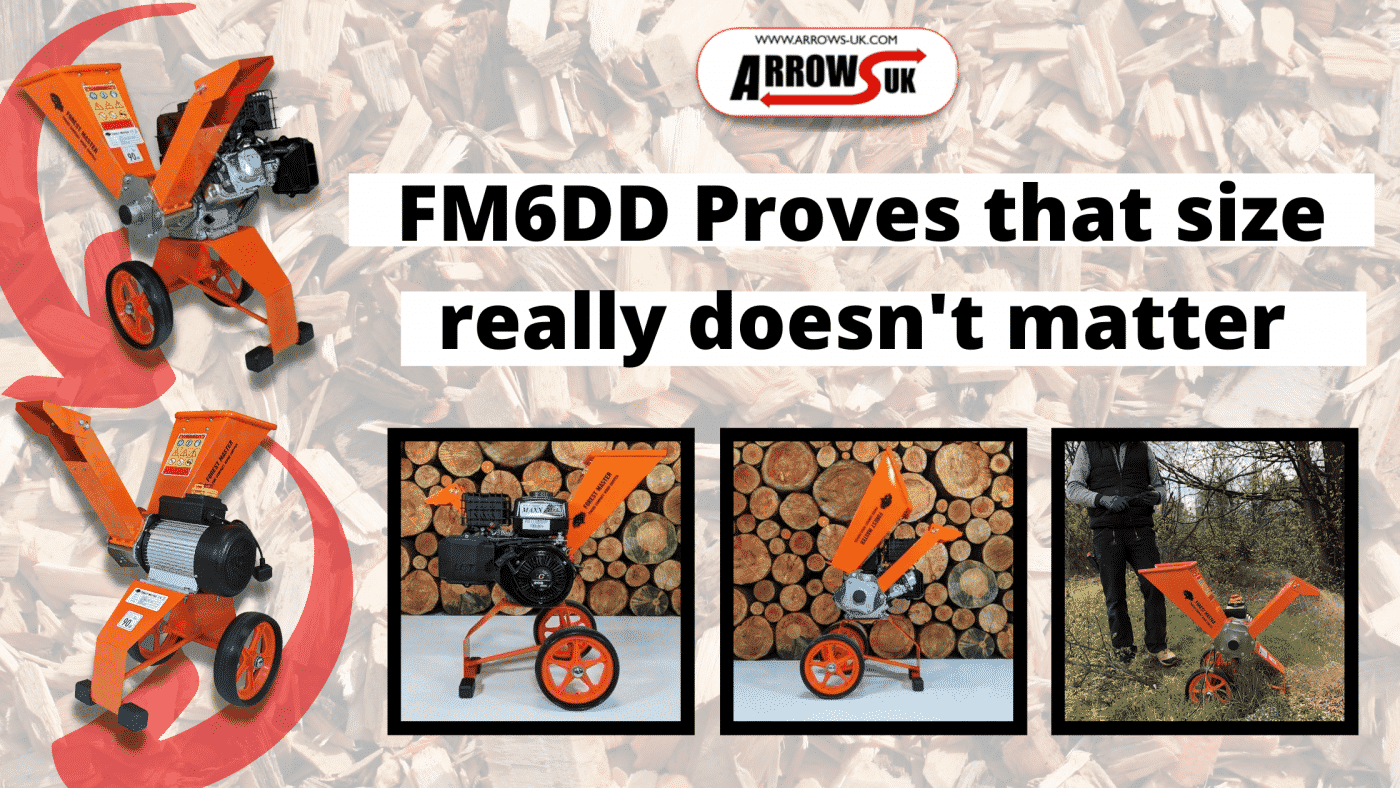 FM6DD proves that size (or weight) really doesn't matter
If you're like us, you want something easy, lightweight, and portable. But you want the power to match. Well, the FM6DD wood chipper's power ratio is unrivalled. Take the Bosch AXT 25 for example, it has a similar power output but weighs twice as much. Yes, it's a whopping 75kg compared to the Forest Master's slender 38kg. Furthermore, this allows you to pack up and go to the job and then easily stack up and store when finished. No more stressing over the size of the garden gate or whether your shed is big enough – Forest Master's got you covered.
We've looked at these best-selling machines and compared them in terms of power and weight. Well, the results below really speak for themselves:
| | | | |
| --- | --- | --- | --- |
| Name and Model | Forest Master FM6DD Compact Shredder | Bosch AXT 25 TC | T-Mech 15HP Petrol Wood Chipper 420cc |
| Power Source | Petrol | Petrol | Electric |
| Power | 6HP/208cc | 6.5hp/196cc | 2,500w |
| Weight | 38kg | 75kg | 31.3kg |
Need more convincing? Check out bestreviewer.co.uk and horticulture.co.uk who independently place Forest Master in the top spots.
If you're like me, and you're more of a visual learner – we've found their YouTube video of the chipper in action – see it here.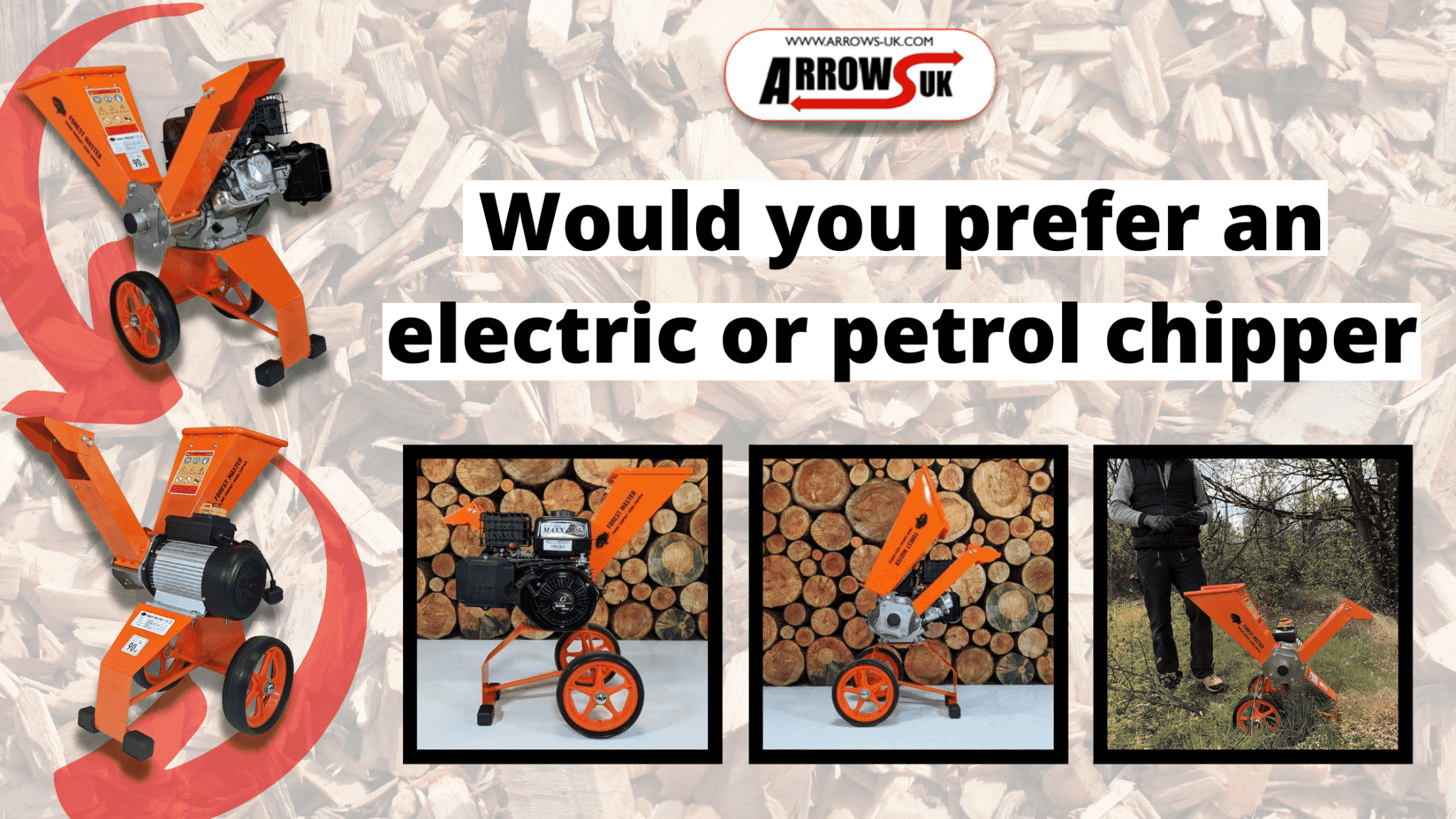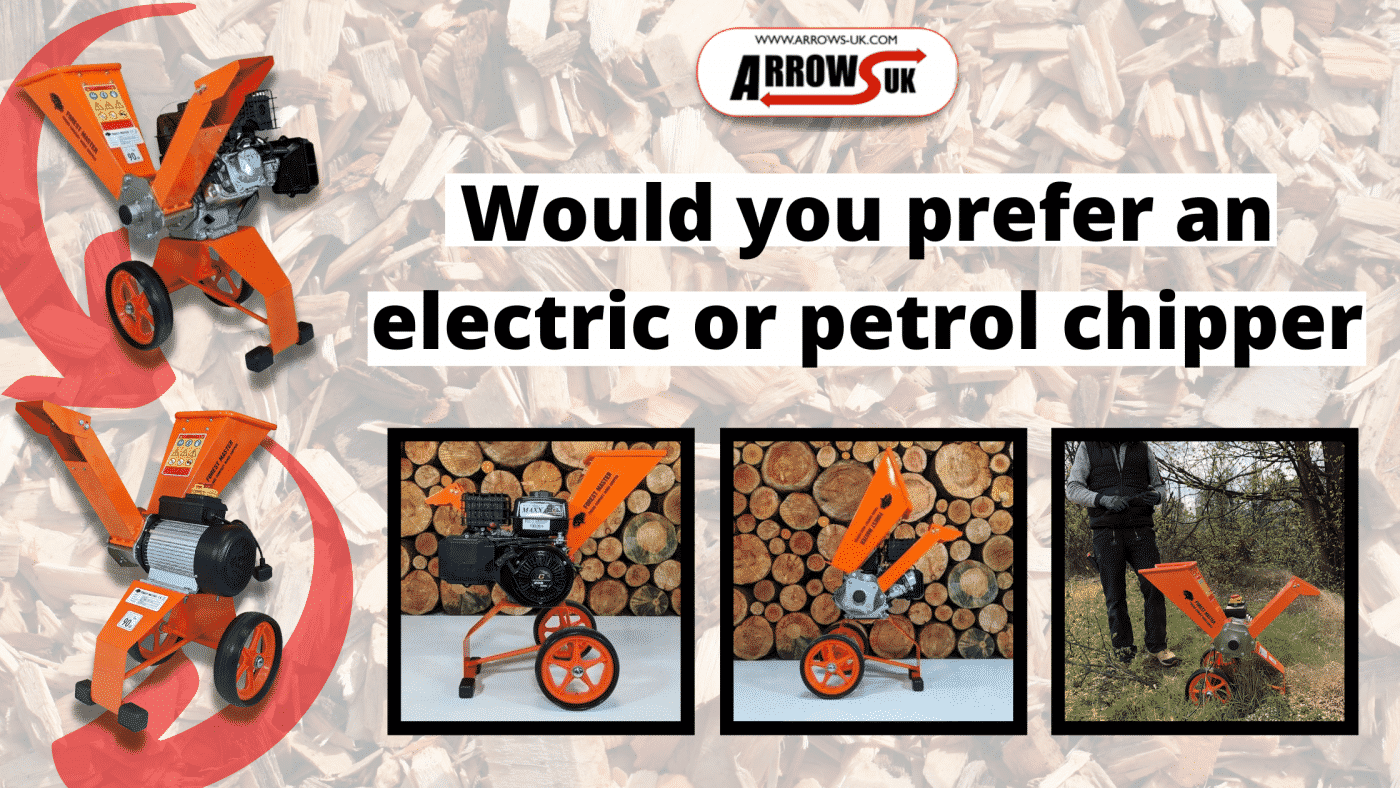 Would you prefer an electric wood chipper?
Do you love the direct drive feature but would prefer something more eco-friendly? Well, Forest Master's got you covered there too. Moreover, the FM4DDE is still an incredible 4hp, compact and portable but is a little more eco-friendly. Need some inspiration for what to do with all those chips – check our blog here